Mark Dawson Self-Publishing 101 Course:
Publish and Market Your Book Like A Bestselling Author
Self-Publishing 101 Course is a self-publishing and book marketing online masterclass to help authors build a successful independent career, based on a proven system created by Mark Dawson.
What is the Self-Publishing 101 course?
Self-Publishing 101 is a comprehensive course designed for authors who are ready or plan to self-publish and market their books. It teaches authors how to develop a sustainable and independent career. 
It is suitable for any genre, and for a single book or a series of books.
Self-Publishing 101 is suitable for you:
If you have written a book and are ready to publish it …
You will want to learn all the necessary steps for self-publishing professionally, as well as marketing and and securing high levels of sales. You'll learn how to package your book, from the early pre-launch stage to marketing to your target audiences and building a large list of email subscribers, turning them into buyers and devoted fans.
Even if you have already launched a book …
This is a valuable course to help you revisit your strategy and optimize your marketing to maximize sales. If you are someone who struggles to get book reviews and sales but still wants to make a living from your writing, this course is suitable for you too.
No matter what genre of book you write, and how many books you've already written (or not), this course is the right fit for you. There is a long list of success stories about Self Publishing 101 students who've gone on to make full-time careers out of their writing, go to the testimonial page and meet some of the students there.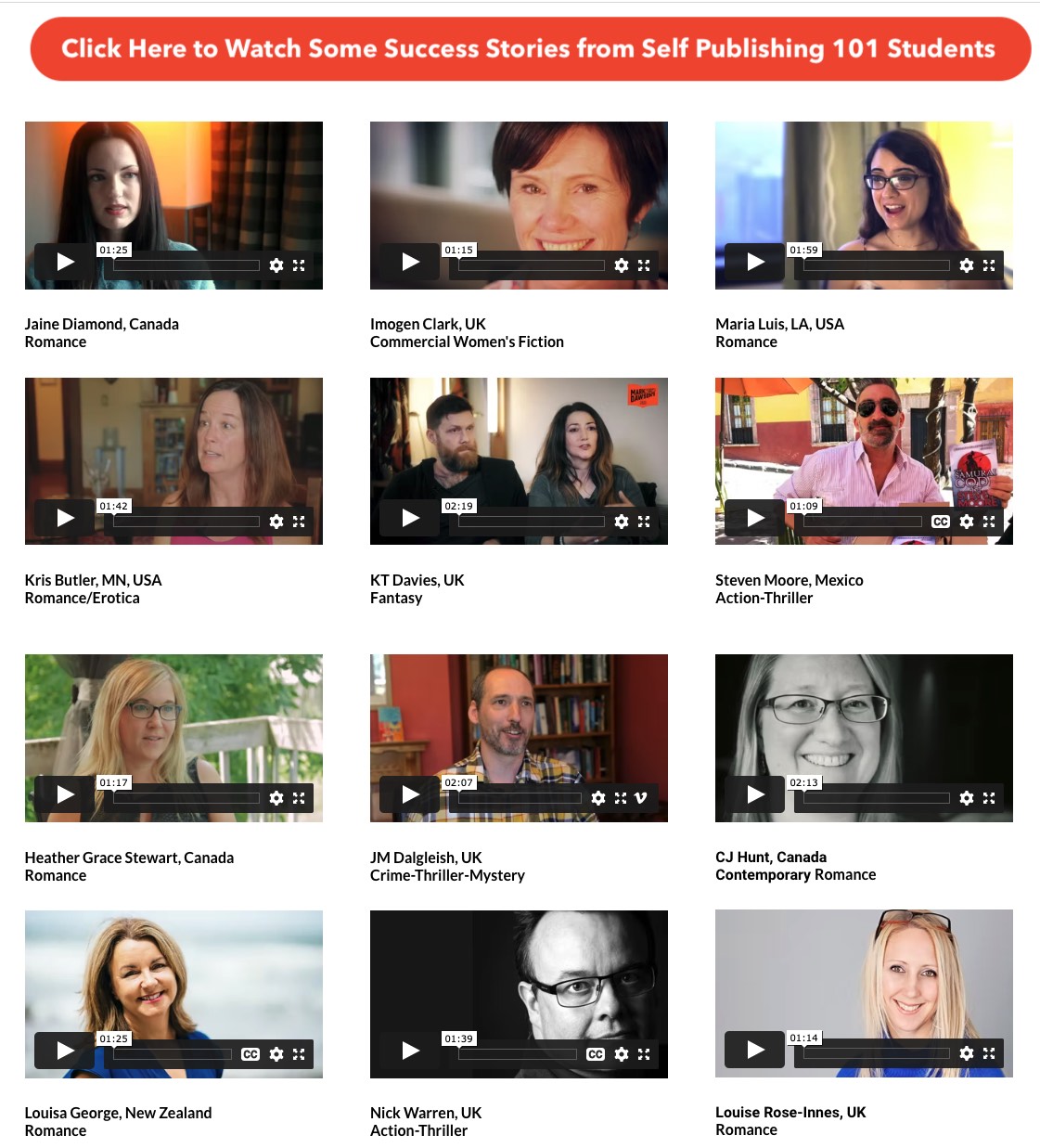 ---
Who created the Self-Publishing 101 course and Who Is Mark Dawson?
The course is created by a bestselling author Mark Dawson, for other authors.
Mark Dawson is a self-published author of suspense and mystery novels. He has sold millions of copies through various book-selling platforms. He is a true pioneer in the self-publishing industry.
He started to be a successful self-published author since 2014 November, and he created selfpublishingformula.com and start to offer online courses to teach in his famous Self-Publishing 101 course and his flagship course Ads for Authors.
How is Mark Dawson Qualified To Teach the Self-Publishing 101 Course?
Mark Dawson tested his self-publishing formula himself from scratch when he started his author career.
He invested substantial amounts of time, money, and energy to figure out the formula for becoming a bestseller whenever he launches a new book. As a result, he knows exactly how difficult and painful it can be to tread the self-publishing path without any guidance.
He created this course and committed to helping authors on their journey. That is why this course only opens twice a year – to allow him and his team sufficient time to take care of their authors and give them the support they need.
Mark pulls back the curtain to show students exactly how he became a bestseller, selling millions of books and building up thousands of readers on his mailing list. He teaches authors the strategies he has developed so you can follow his steps and avoid any foreseeable mistakes.
Click Here To See How It Works >>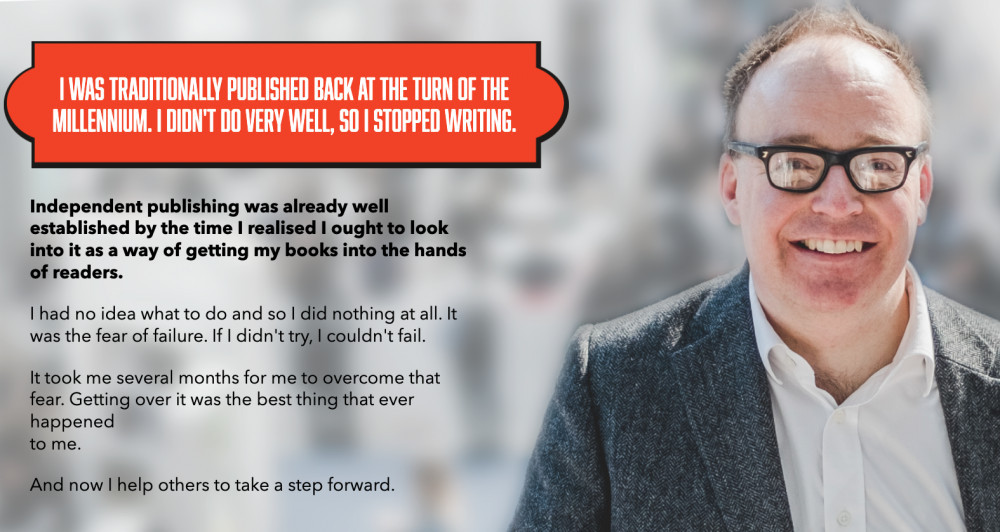 ---
Who Should Take This Self-Publishing 101 Course?
If you are someone who
has books on the market or about to go to the market, and want to make a living as a full-time indie author
needs a straightforward and easy-to-follow self-publishing guide with a proven system
wants to publish, sell and advertise through various platforms including Amazon, BookBub, Kobo, Apple, and more
wants to grow your reviews and reader mailing list
is comfortable taking online video lessons to learn at your own pace
Who is this Self-Publishing 101 Course not suitable for?
Creative writing beginners
This is not a writing course, and it won't teach you about the writing process.
Those seeking 1:1 Coaching
The course doesn't come with any 1:1 coaching. It may not be the right fit if you lack self-discipline or need someone to keep you accountable in order to pursue your writing career.
However, you might find some peers in the students-only private Facebook group who are in a similar situation to you and are looking for an accountability partner to help them along the way.
Learn More About The Course >>
---
When Is Self-Publishing 101 Open?
It opens twice a year. This window runs from May 4 – May 25, 2022.
Don't miss your chance to join the course – it won't open again for another six months.
If you start the course and follow what it teaches now, you may already be earning by the summer break. You'll also have time to practice and sharpen your skills for a few more months to get prepared for Black Friday and BIG sales at the end of 2022.
Enroll Now to Start Your Author Career >> 

---
What Will I Learn From The Self-Publishing 101 Course?
The course is taught by Mark Dawson with several well-known partners and covers the following topics:
Formatting and uploading your books correctly to several major self-publishing platforms
Professional cover design elements that attract your dream readers by Stuart Bache (cover designer for John Le Carré and Stephen King)
Crafting blurbs with killer hooks by Bryan Cohen
Metadata for book searching
Building an Amazon Author page and product page, and build up positive reviews (even from zero)
Developing your own author website, reader magnet and subscriber list, and email automation
Amazon Exclusive and other book retailers – a deep analysis of the pros and cons to fit in your strategy
Generating traffic to your bookselling sites through paid ads in a cost-effective way
---
Inside The Self-Publishing 101 Course – 8 Module Content Reveals
Self-Publishing 101 is an online course hosted on Teachable and available in a video-on-demand learning format, , which you can watch any time at your own pace.
It is compatible with any browser, whether you are using a desktop, laptop, tablet, or smartphone.
The course includes eight modules over 30 sessions (i.e. lessons) as well as a tech library.
Students can download each session transcript in pdf format, as well as various useful resources like cheat sheets, email swipes that Mark used for his book launch, discount lists, coupon codes offered from Mark's trusted partners, and more.
The 8 Main Course Modules
Module #1 Build your platform

author websites
mailing lists
social media
Communication with readers
Module #2 Pre-publication
Front and back of your book (dos and dont's)
Book Formatting
Book cover design
Blurbs and metadata crafting to maximize visibility among your competitors
Pricing strategy
Amazon author page and Book product page
Reading magnets
Building a mailing list
Email automation sequence set up
Cost of publishing
Checklist for completing the pre-publication process
Module #3 Amazon or Go Wide?
Choose between going exclusive with Amazon or selling your book on various ebook platforms
Introduction session for making strategic decisions
Module #4 Amazon Exclusive
KDP Select
Amazon Algorithm
The first 90 days plans after you've published on Amazon
Module #5 Going Wide
Making use of your catalogue
Making your book/books permafree
Merchandising
The first-year plan after you've published your book on other platforms
Module #6 Generating Traffic
The formula that helps you to become known to your dream readers
Organic traffic
Facebook paid ads and list services
Module #7 Ready to Launch?
Building your own advance teams
The launch sequence: a step-by-step process for forming an advance team for your upcoming book
Downloadable emails and templates used by Mark Dawson
Module #8 Getting Reviews
New authors
New books
How to start getting reviews
Click Here To Take The Course Tour >>
Extra Content – Tech Library
This is an essential section as it covers all the technical stuff in an easy-to-follow step-by-step guide:
Publish your book on various platforms, such as Amazon, KOBO, Draft2Digital, Apple, and KDP (Print on Demand).
Create and register a domain.
Author website set up on various popular platforms including Wix, SquareSpace, WordPress, and Leadpages.
Email automations and sequences set up with the three most popular email providers: Mailchimp, ConvertKit, and Mailerlite.
Reader magnets set-up and delivery.
Social media usage: set-up and tips for Twitter and Facebook groups.
Book formatting via Vellum, Draft2Digital, and Reedsy.
Image source: selfpublishingformula.com – Self Publishing 101 course
Bonuses And Discounts
Private Facebook Group (students only) – where students actively share their self-publishing journey, as well as advice and questions.
Extra Bonus Modules –

Instagram for Authors
Pinterest for Authors
YouTube for Authors
Facebook Live for Authors
Swipe Copy

Self-Publishing University

More than 20 lectures, including:

How to Make Book Ads that Sell
How to Create a Book Cover That Sells Your Book
How to Use Your Character's Journey to Sell More Books
Mastering Amazon Data to Help Sell More Books
Readthrough
Creating Box Set Images
Mailing List Tips
Using Instagram
Mindset for a Successful Author Career

and more

More than 15 VIP discounts – Offers by Mark Dawson's trusted partners on some of the tools/services mentioned in the course.
---
How much does The Self-Publishing 101 Course cost?
There are 3 payment plan options, as below,
One-time payment – $597
12-month payment plan – $59 per month (Total $708)
24-month payment plan – $32 per month (Total $768).
A 30-day money-back guarantee is included with all payment plans.
More information can be found on the official website: Self Publishing 101 Official Enrollment Page
---
Mark Dawson Self-Publishing 101 Course Benefits
This is a very thorough course with a strong reputation in the self-publishing course industry. Here are some reasons why:
Well-structured curriculum
Modules and sessions are well organized and clearly separated with a recognizable title. They're presented in a logical order that's easy to follow. You can either follow the curriculum from top to bottom, one by one, or pick the modules you would like to focus on.
Proven system for all genres
The system has not just worked for Mark himself, but for many other authors who have successfully implemented his strategy. Former students have provided numerous testimonials across a wide range of genres.
Click Here To Learn More About Real Author's Experiences And Results >
Comprehensive course content
This course covers everything, from the pre-launch stage (once you've completed your draft and before you publish) to the post-launch stage (after you have published your book – the entire journey of marketing and building up your fan base for long-term sales).
Flexible learning schedule with lifetime access 
Authors can watch video lessons at any time during the course. Lifetime access is granted to all online course videos and materials, so you can learn and apply all the knowledge and skills taught on the course at your own pace.
Insider support community Access
The students-only Facebook community is extremely helpful when you're new to the process – speaking personally, I found the support invaluable as a 'newbie'! Authors can connect with others who are on the same path. The ample support, comfort, and encouragement make your journey less lonely.
---
Conclusion – Is Mark Dawson's Self-Publishing 101 worth It?
Yes, Self-Publishing 101 is definitely worth your time and money to learn about self-publishing and book marketing. It brings together years of trial and error, observation, and experimentation, into an easy-to-follow system that has been proven to work.
If you are an author with books on the market or about to go to the market, and you are looking for growing your sales, positive reviews and mailing list subscribers, this course is for you.
As you can see from the previous module reveal section, this course covers all stages of the process, from pre-launch preparation to publishing, book marketing strategies, traffic generation, and reader list building. It also gives you a detailed timeline to work to.
Mark Dawson is also a true educator. He has a proven reputation in self-publishing education thanks to his passion and continuous learning within his profession. Students often find him actively engaged in the private Facebook groups. When you sign up for this course, you can be sure you won't left behind.
In summary, Mark Dawson's Self-Publishing 101 course is highly comprehensive and a very good investment for your indie-author career.
Don't forget the 30-day money-back guarantee offer – this gives students enough time to make sure the course is the right fit. The refund process is simple and tested. It's truly a "no questions asked" refund process.
Time is running out, Enroll Now to Start Your Author Career >>
---
Please note this post contains affiliate links, which means I'll earn a small commission if you purchase through my link at no extra cost to you. Please see full privacy policy here.