Photoshop or Canva?
Wait ... ... why not both?!
These days, graphics play an essential role on the outlook of every business online. Whether you are an online shop owner, blogger, affiliate marketer, or online educator, you must combine compelling, rich and unique written copy with captivating visuals to attract the attention of busy prospects.
Over the years, different tools have emerged for designing graphics, and when the subject comes up today, Adobe Photoshop is one of the first software to come to mind.
There's no doubt that Photoshop is one of the ultimate tools professional graphic designers use to create intriguing visuals. However, the software is complicated for design newbie, and individuals who need graphics for their online course, affiliate website, or online store, but don't have enough funds to hire a professional.
This Is Where Canva Comes In To Fill The Gap!
Canva enables everyone, irrespective of their graphic design capabilities, to design anything, from stunning logos and beautiful PowerPoint slides to website and social media images. With Canva, you don't have to go through the challenging process of understanding how to use Photoshop's complicated interface to create graphic designs.
---
What Is Canva?
Canva is a web-based graphic design tool, which does not need installation, and can be accessed on any computer or mobile from anywhere and at any time, with an internet connection.
From branding and marketing materials templates to pre-sized social media images and document designs, you'll find almost everything you need for your artworks on Canva.
And, with its pre-design templates, drag-and-drop feature, built-in editing tools, you can effortlessly search, apply and customize images, fonts, icons and many more other design elements, to create a variety of exceptional graphics.
---
Who Is Canva For?
Canva is for everyone!
It is most especially great for beginner designers and online business owners who don't have enough funds to hire a professional graphic designer, as it does not require lengthy tutorials to comprehend how it works.
Nevertheless, it is also great for expert designers, as it offers many unique features that are not available on other design software (you will read more details below). So I highly recommended using it alongside Photoshop, or any other of your favorite installed design software.
---
Why I Use Canva For Design Work, And Not ONLY Photoshop
There's no doubt that Photoshop is the go-to graphic design tool. However, it has a steep learning curve that makes it difficult for everyone to use – from creating a new Photoshop file with the right settings to designing your image with their comprehensive tools and interface, and finally to dealing with all the details setting during the final artwork exportation.
With all of these processes, creating designs become a hassle, and not just for beginners only.
Sometimes, even experienced designers can be stressed out by each step if they don't have adequate knowledge of using this software.
Here is an example of the complex setting you have to go through when you create a new design file in Photoshop,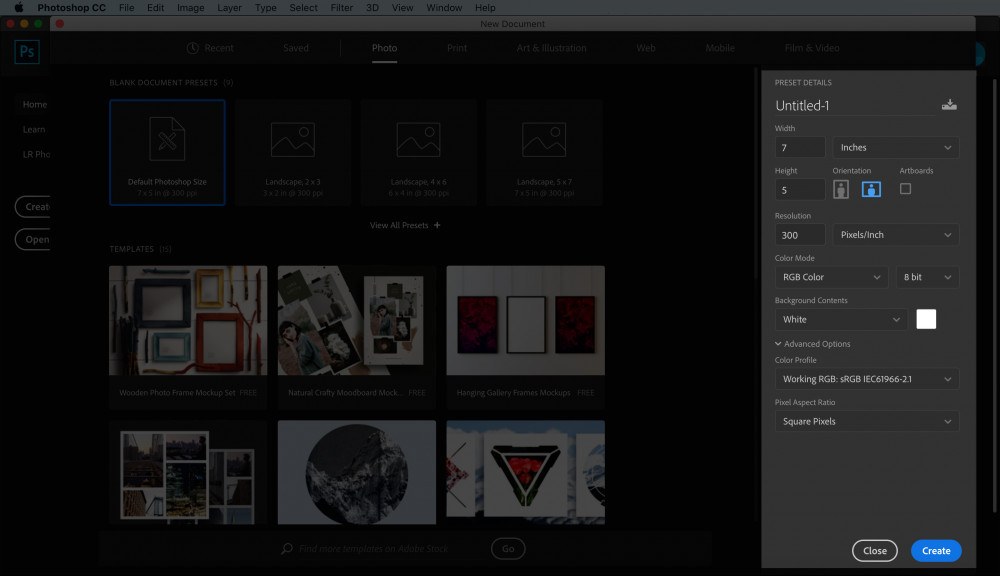 And then the design tools, they are very comprehensive and can fulfill almost all of your design needs, however, to learn how to use each one of them, you will need quite some times or even need to take some relevant course to master them.
And finally you finished the design work, it is another sweating time, when you export the file,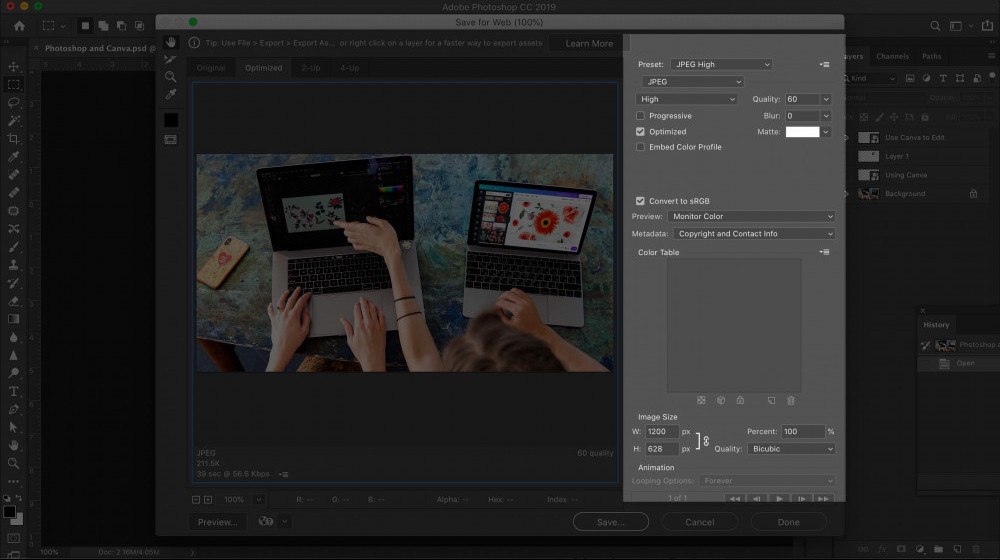 On the other hand, Canva provides a very easy to understand design environment that you can pick up in seconds to use all their features, especially the drag-and-drop, resize, search and apply design elements, and color adjustment functions. It also has simple export options that would not put you in a panic when you download your final art-work!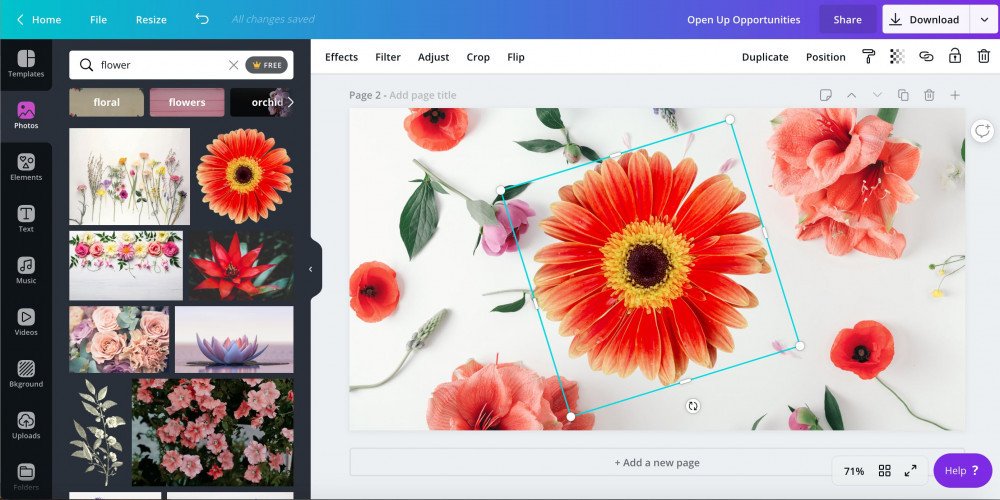 And, this is only one of the reasons to use Canva.
Personally, I use Canva together with Photoshop for different design needs, such as retouching my images in Photoshop first, then adapting them in different size layout in Canva to save time.
Another great thing is to use Canva to make a professional collage! Canva saves me so much time from the repeated work of downloading and uploading images between stock photo websites and Photoshop. I can search and apply images directly inside the Canva app.
The cool thing is, they are all copy-right free! I don't have to worry about the legal terms. In addition, I can buy individual images at a low cost, if they are not available in the free stock. Afterward, I use Photoshop to do further advanced design, such as applying gradient color filter to the collage I exported from Canva.
Furthermore, although Photoshop has several "save as web" options, the final export image size is usually still quite large.
Unlike Photoshop, Canva allows you to save as a lower image size, which does not affect the quality of the image. I can download the same image and upload it to my blog with no problems of the loading speed and image quality at all.
Hold on a second! Do not misunderstand me. I DO NOT think Canva is superior to Photoshop. But instead, I consider it an outstanding design tool for design novice, as well as an excellent support design tool for expert designers who need features that are not available on Photoshop.
---
Special Canva Features That Complements The Gaps In Photoshop
To summarize, outlined below are some of the main reasons why I use Canva for design work and not ONLY Photoshop.
1. Pre-Made Templates
There are thousands of pre-made templates for literally everything on Canva. From gift cards for online stores and social media ad images to creating e-Book covers, online course presentations, and blog post images. You name it; they have it.
2. Numerous Design Elements
Canva has abundant amazing free stock photos and design elements, such as stickers, shapes, and illustrations to choose from and apply to your design.
3. Super Easy-To-Use Editing Tools
Beyond its Drag-and-Drop feature, Canva editing tools allow me to apply design elements with one click. Also, designs are loaded quickly, whereas loading a Photoshop design takes longer, and the steps need to be done repeatedly to import all design elements.
4. No Worry On Copyright
No more worries about image copyright issues if I chose the images in Canva directly, and I also have a choice to buy any non-free stocks inside the app too.
5. Brand Development With Ease
Canva provides several free tools to help you create and define your brand. For example, the Color Palette Generator helps you to create the right colors that combine perfectly with the images in your design. Logo Maker provides you with everything you need to create an iconic, pixel-perfect logo that communicates your brand's vision.
6. Multi-Media Designs
In addition to texts and images, I can also access and edit stock video, soundtracks, layouts, typography, animations, and integrate it into my designs.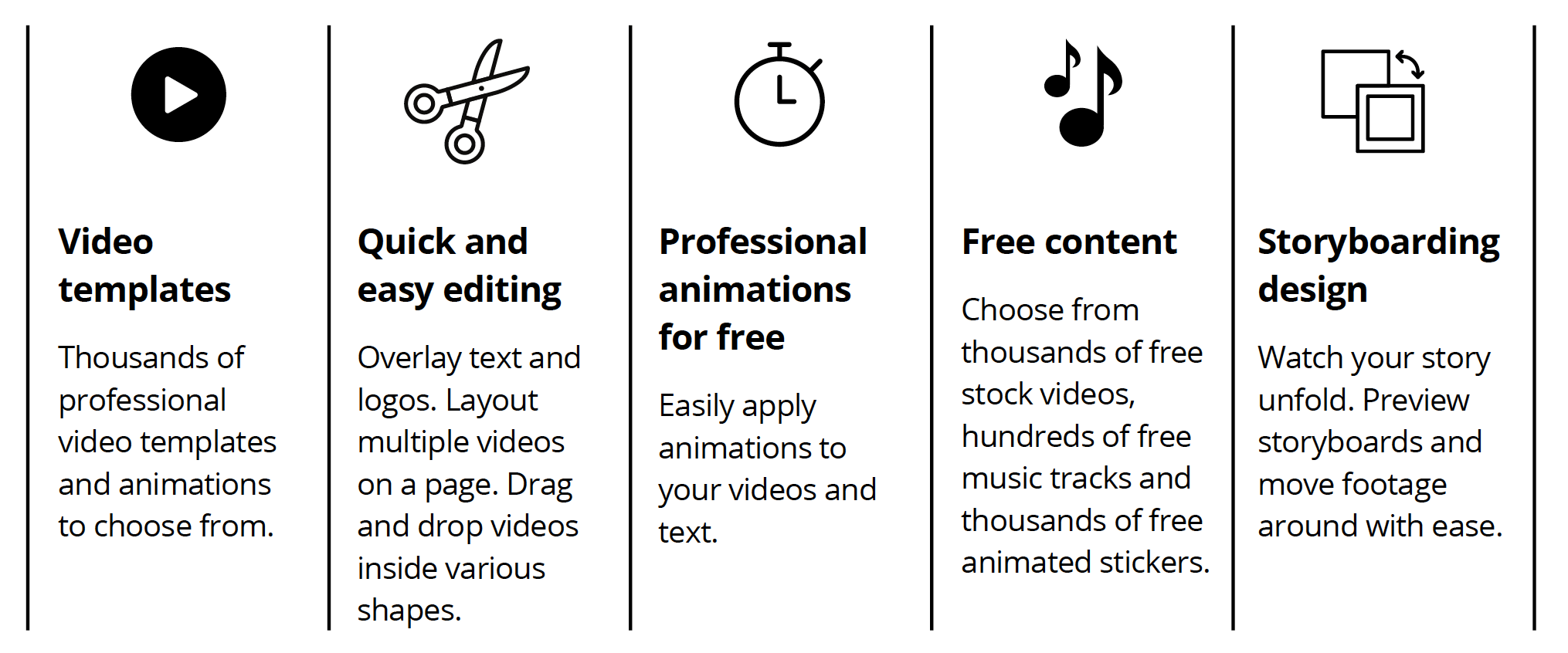 7. No Stress On Export
There are plenty of file format and file size options, with step by step guide for export and download of the final work.
8. Abundant Storage Space
It offers 1GB for Free members and 100GB for Pro Users. I never have to worry about exhausting the space on my computer hard drive, because Canva stores all my templates on the cloud. Whenever I am ready to use them, I find that Canva keeps them all right there for me. 
9. Suitable For Teamwork
I can easily share access to my designs with my teammates or virtual assistant on Canva. All I have to do is give them access to my Canva designs, and they can create graphics using my exact templates.
---
The above are the major specialties of Canva that when I combine with Photoshop for my designs, they become a killer package that enables me to maximize my creativity, optimize my productivity, and minimize my running costs.
So, let's go deeper about Canva, what different plans they have, and what is my choice.
Click NEXT POST below to read more about my real-life experience using Canva and decide whether to use it.
Please note this post contains affiliate links, which means I'll earn a small commission if you purchase through my link at no extra cost to you. Please see full privacy policy here.