Are you in one of below situation...
You're new to online business and don't know where to start, especially if there's no guidance.
You are ready to share your unique knowledge and skills online, and want to know how to reach out to the audience willing to pay for it.
You are running an existing course, but you are struggling to find a way to provide extra support to students.
You want to offer a premium, high-value product that will help you earn more profit.
Teachable can be your solution...
During this month-long Online Coaching Challenge, the Coaching team will walk you through exactly how to make your first coaching sale on Teachable. They will share time-tested strategies and an easy step-by-step process to help you turn online coaching into a profitable part of your business. 
And the great part is, the challenge follows a weekly schedule so you'll be held accountable. 
Here is what you can expect to learn:
WEEK 1  – Determine the name and price point of your coaching service.
WEEK 2 – Build your sales page and intake process using Teachable.
WEEK 3 – Launch and promote your service.
WEEK 4 – Engage and build relationships with your audience.
WEEK 5 – Celebrate your first sale and plan for future success!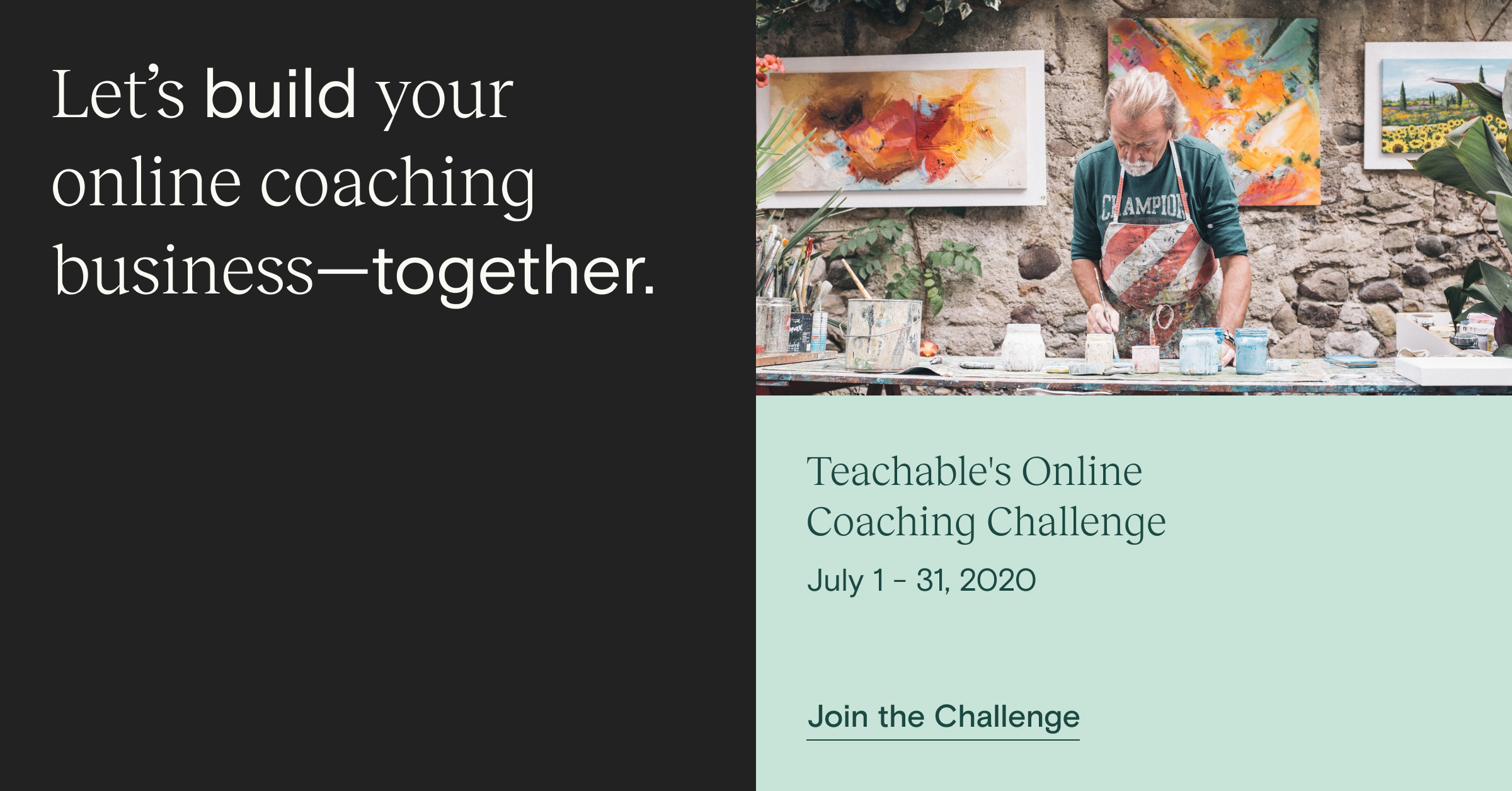 Extra Incentives
By July 31, if you make your first sale, you'll receive some extra incentives:
An official Teachable course certificate to commemorate your accomplishment.
A badge to display on your social channels for bragging rights.
The chance to be featured on the Teachable blog, Discover marketplace, or our podcast, Everything is Teachable.
The pride of calling yourself a challenge winner!